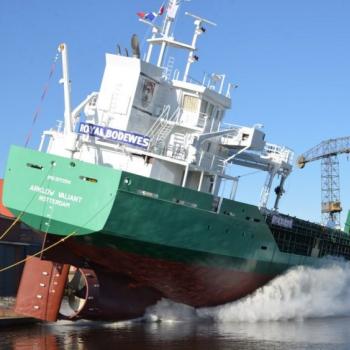 Arklow Valiant successfully launched.
4th of April 2016
On Friday the first of April, M.V. Arklow Valiant was successfully launched at the yard of Royal Bodewes at Hoogezand.
The Arklow Valiant is the third ship (after Arklow Vale and Arklow View) in a series of ten 5,100 DWAT Bodewes Traders for Arklow Shipping that will be completely built in Hoogezand.